As it is a principle everywhere, a building without the right foundation will collapse or better still go down eventually.
This principle applies in all spheres of life from education, business, relationship, family and many more.
If you want to go very high in life, you need your foundation to be deeper.
A music fan has observed carefully the foundation Afro-Dancehall Artiste Stonebwoy, laid for his artists and have congratulated him accordingly.
According to the fan who was recognized as @N9jaStonebwoy on Twitter, he has allowed Kelvyn Boy and OV were under his record label Burniton Music Group to still use their own Youtube channel, a case which is not likely to happen at other record labels in Ghana and beyond.
He prayed for God's blessings on his life.
Most record labels don't allow you to use your own YouTube channel, so when you exit you are now going to start everything again. We never did that
See post below;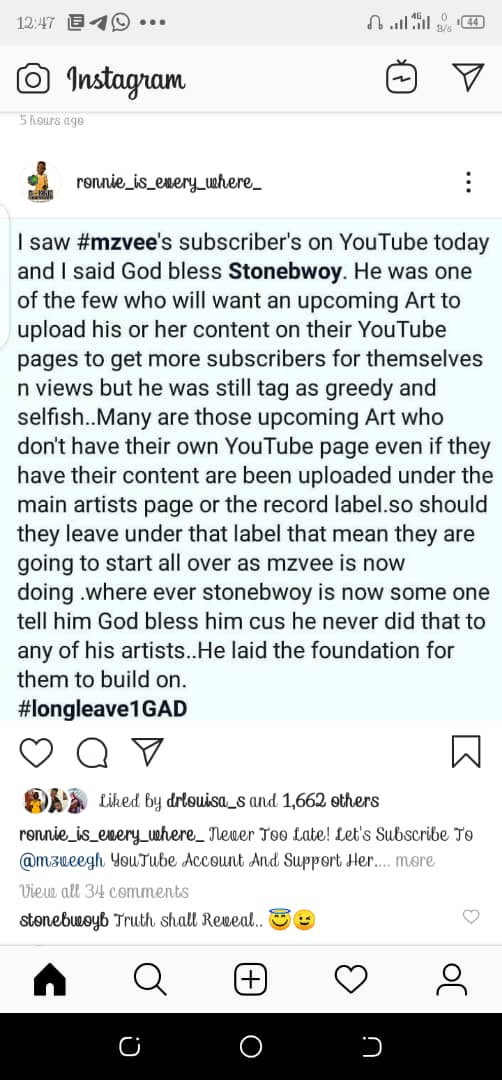 Most record labels don't allow you to use your own YouTube channel, so when you exit you are now going to start everything again. We never did that. #bhimnation pic.twitter.com/9B7R5mlUU9

— N9jaStonebwoy (@N9jaStonebwoy) January 11, 2020