General News
Man causes traffic as he swaps his goat for iPhone 5 at Kasoa -(video)
A Ghanaian man who is in desperate need of an Iphone has done the unthinkable.
Due to the fact that he had no money to buy the phone, he took his goat to the market with hopes of exchanging it for an Iphone.
Voices from the video were heard saying the young man wanted to 'swap' his goat for iPhone 5s.
In the video on Instagram, a group of men were seen having the laugh of their lives after they heard something they believed to be too good to be true.
One man in the video was seen with a goat and the narration had it that this young man had gone to the market to exchange his goat for a phone.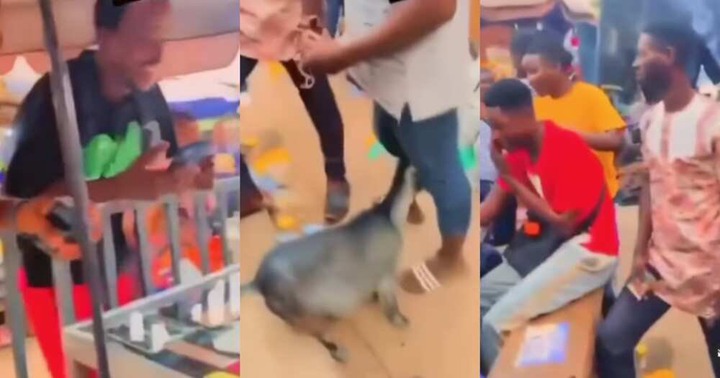 According to the video, the young man wanted to give out his goat in exchange for an old version of an Apple phone – an iPhone 5s.
One man was heard asking in the video:
"how can you swap a whole goat for just an Iphone 5s"
The young man appeared to have given the phone sellers a good laugh as many others trooped to the place to also listen to what was going on.
The phone sellers could not believe their ears as the young man insisted that he indeed wanted to give away the goat just to be able to own the Apple device.
watch video;