She lost one eye to a cancerous tumour – Retinoblastoma when she was barely a year old.
"When she was given birth to, we saw a red spot in the eye, we asked the doctors and they said it is normal and that she'll be okay.
Truly, three weeks later, we didn't see the spot again, so we were thinking everything is fine. For about six or seven months when she started crawling, we realized that the eyeball doesn't look normal", said Joseph Ananevi Dina, father of 21-month old Mawulorm narrating how his daughter's condition started in an interview with JoyNews.
This problem with the daughter's eyeball which according to Mawulorm's father was dismissed in the early stages by doctors as not so serious would later become the worst nightmare in the life of the family.
The problem persisted and the family had to make subsequent visits to the hospital. "So two months later, we realized that when she is looking at things, the eyeball still did not look normal, the mother told me that she can still see the spot in Mawulorm's eye, so we took her to 37 Military Hospital, it was that place that she was diagnosed with retinoblastoma that is cancer of the eye".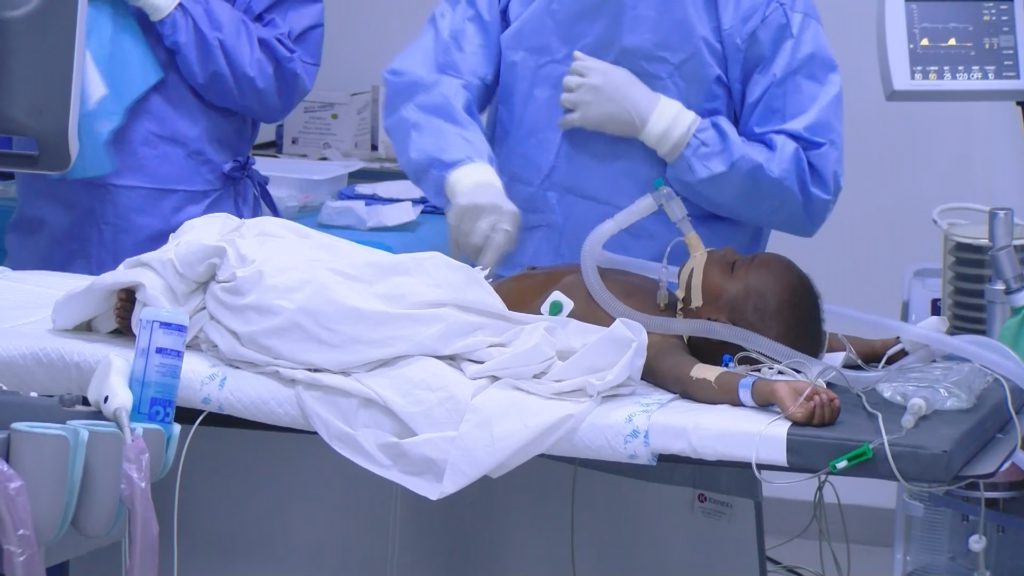 The diagnosis did not end there. According to Joseph Dina, they were then referred to the Korle-Bu Teaching Hospital for subsequent assessment and treatment of Mawulorm's condition.
Till date, medical research has not established any known cause for this common eye cancer in children known as retinoblastoma.
At the eye unit of Ghana's biggest teaching hospital, Korle-Bu, retinoblastoma is the commonest eye cancer that is recorded at this facility.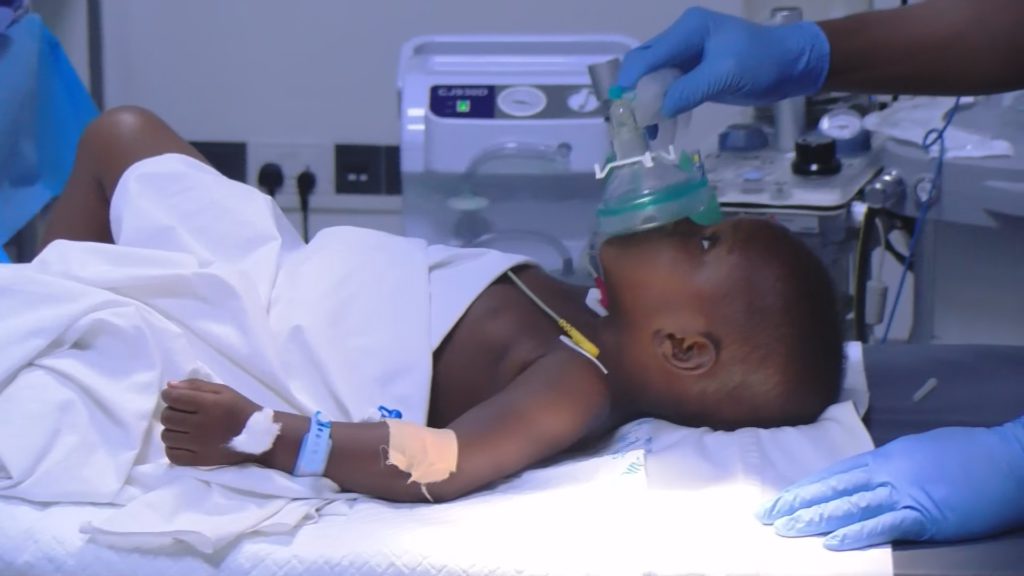 "In fact, it is the commonest cancer that we see in children and happens to the commonest eye cancer that we see in both children and adults in this hospital", Dr. Vera Adobea Essuman, Consultant Paediatric Opthalmologist at the Korle-Bu Teaching revealed to JoyNews' Beryl Ernestina Richter.
This condition is usually diagnosed early with over 90% survival rate in developed countries. In developing countries, the diagnosis is late resulting in less than 50% survival; that's according to medical studies.
"Our only problem is that they present late. In fact in this hospital for 2017 specifically, we saw 32 children who presented with this cancer and out of this 32, we were able to look at the medical records of 26 of them and for the 26, 8 of them at the time that they presented, the tumour had gone into the brain so we could not do anything about it.
"In such situations, we just give something to help them to be comfortable until God takes them away", Dr. Essuman explaining the grim reality of late presentation of retinoblastoma.
Children who are however fortunate like Mawulorm have only one of their eyes removed due to the cancerous tumour. This diagnosis and subsequent medical interventions for Mawulorm marked the beginning of the financial woes of her parents. "It was terrible. It is not an easy task when you realise that you gave birth to your child and she is having the two eyes and then all of a sudden, you are told that they have to be removed.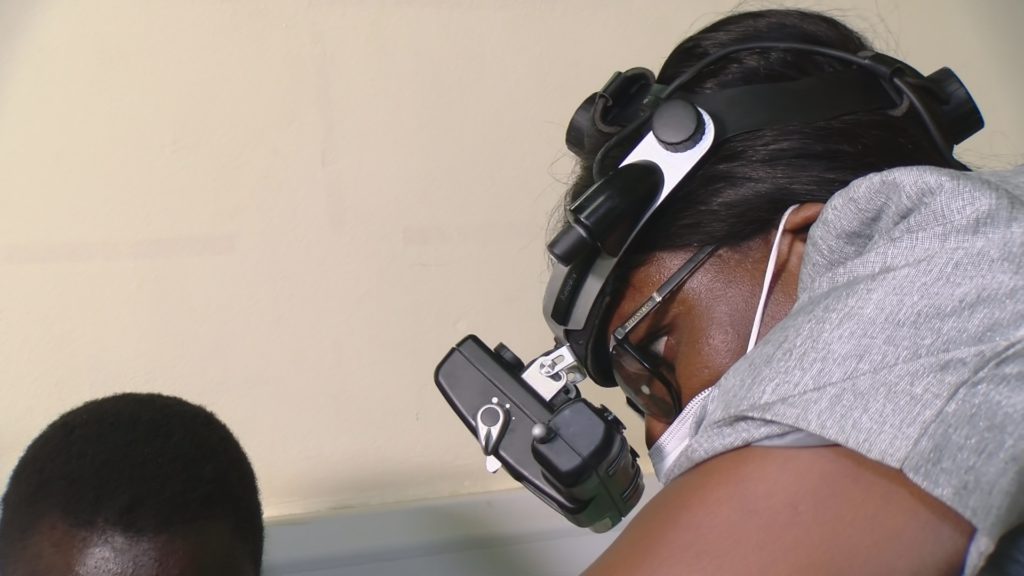 The only thing that can be done to save her is this treatment and that one too is not a small cost. As I'm sitting here now, I've borrowed from a lot of people," Mawulorm's father narrating to me the impact of her daughter's condition on his finances.
The stark reality according to Dr. Essuman is that "presently, the National Health Insurance Scheme covers only the surgery which is the removal of the eye and supportive investigations. It does not pay for the investigations that will help us to make the diagnosis like the CT scan or the scan of the eye.
The cancer-killing drug that they give directly into the blood, it doesn't pay for that so we have been advocating that it should be captured in the NHIS like the scheme pays for other cancers like the breast etc. We also want that to be extended to all forms of childhood cancers including retinoblastoma".
Mawulorm's family can heave a sigh of relief now. This is because for the past 3 months, a team of Ghanaian Consultants from the University of Ghana Medical School, the Korle-Bu Teaching Hospital and Euracare Advanced Diagnostics and Heart Centre started performing the first-ever minimally invasive method of surgery, known as intra-arterial chemotherapy, to treat advanced eye cancers in Ghana. This surgery is the first of its kind to be performed in West Africa.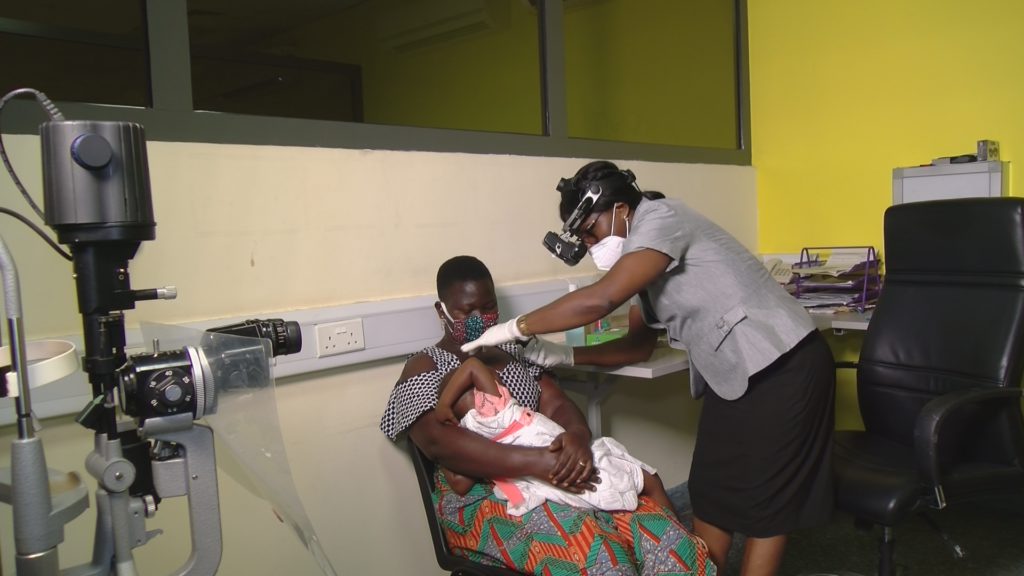 "We put on hold a lot of elective surgeries and a lot of procedures because of covid. We know that that it is during this period that we are doing this landmark case. We are only doing it because it is an emergency situation. If we don't do it, there is a poor little child who is going to lose the sight or even lose the life", said Dr. Benjamin Dabo Sarkodie, interventional radiologist at Euracare Advanced Diagnostics and Heart Center where the surgery was performed for little Mawulorm. This procedure known as intra-arterial chemotherapy which is used to treat advanced eye cancers according to the medical team would come at no cost to Mawulorm's family.
It has been a long road for Mawulorm's family but despite everything the family still remains strong.
"I have faith that things would turn out well. Because God took us through the first and second surgeries successfully. It's just by His grace that we have come this far," said Salamatu Alhassan, Mawulorm's mother.